About Pet Connections, Inc.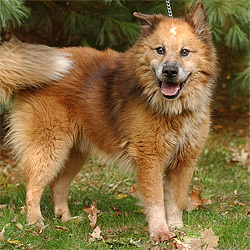 Since 1990, Pet Connections, Inc. has been a community leader in rescuing and placing abandoned and abused pets in responsible, loving homes.
To serve this goal we provide fostering, rehabilitation, veterinary care, adoption referrals, and lost-and-found assistance. This is a true community effort: our all-volunteer organization is funded only by private contributions, and our members offer their own homes to foster animals until they can be placed.
Our hope for a bright future envisions the establishment of a permanent shelter to facilitate more efficient, comprehensive care for all our charges. With the community's active interest and generous support, this goal may soon become a reality, enabling us to better serve the animal community of southeastern Connecticut.
Brief History of the Organization

In March of 1990, we began our program of rescuing abandoned cats. We had them tested, spayed or neutered and found them caring, loving homes. We continue with this program today and also feed and provide shelter for feral cats. Veterinarians in the area have come to know of our work and are referred to us for aid in placing an animal or adoption.
We "network" with a group of people and through "networking" have placed several hundred dogs and cats. We have a spay/neuter program that helps families in need of financial assistance for their pet. This program has been very successful and is totally funded by contributions. The community support of our organization has been overwhelmingly positive.