Our Program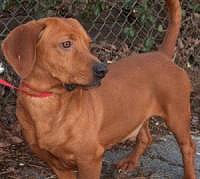 Chief Purpose of Organization
To find loving homes for abandoned animals. Continue with our spay/neuter financial assistance program.
Reduce the overpopulation of domestic animals through a fundamental educational program aimed at children.
Instruct individuals that spaying and neutering can save them dollars by helping to prevent possible future medial and behavioral problems.
Did you know that Pet Connections, Inc. has ...
Placed and rescued hundreds of homeless and unwanted animals.
A low-cost spay/neuter program that has helped subsidize the cost to hundreds of families who otherwise couldn't afford it.
Reduced the incidence of unwanted litters by spaying or neutering strays or feral animals.
Helped thousands of people calling for advice about pet care and concerns.
Matched up many senior citizens with animal companions and are working on a Pet Therapy Program for our local healthcare facilities.